Perfect location
It's a promise – you'll love the location at our holiday accommodation Noosa River
Situated lazily on the scenic Noosa riverfront, 250m from Hastings Street and just a stroll away from glorious Noosa Main Beach, Caribbean Noosa puts Noosa in the palm of your hand – the best way to experience Noosa and everything special it has to offer.
Noosa on the Sunshine Coast is a destination that sets itself apart from the rest. Around every corner are enticing sidewalk cafés, award-winning restaurants and world-class shopping experiences – all to the backdrop of sweeping tropical National Park and surrounding hinterland, a north-facing surf beach and a sublime oceanfront park where nature thrives and begs to be explored.
With our unbeatable location on Noosa Parade, revel in the best of both worlds: Noosa's tropical beauty and the cosmopolitan streets that boast regional cuisine to taste, vibrant local markets, day spas and shops for both the fashionista and souvenir hunter.
Want the ideal location for exploring Noosa? You won't be disappointed with our Noosa River accommodation.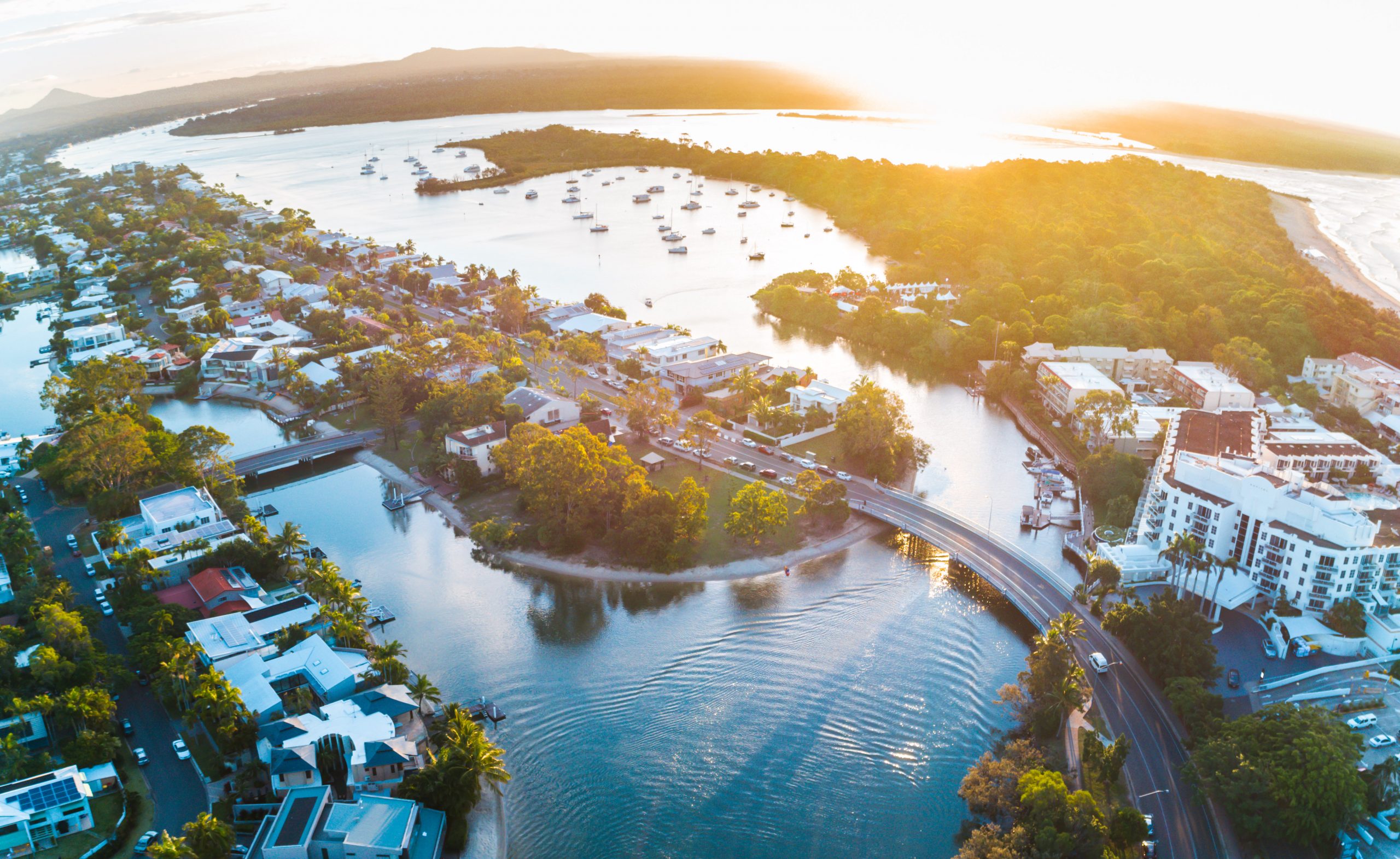 Enjoy a Noosa River Holiday
Noosa River is a natural attraction in itself, offering fishing, kayaking, boating and premium cruises to take your breath away. Here at Caribbean Noosa, we're situated next to one of Noosa's quiet waterways, just around the corner from the Noosa Spit and a short stroll to Noosa Main Beach.
Hop on a popular Noosa River cruise or take advantage of our jetty, where you can fish, set off on a scenic kayaking adventure through the canals or dine while enjoying the views and tranquillity. We pride ourselves on our perfect location, and once you arrive you'll see why!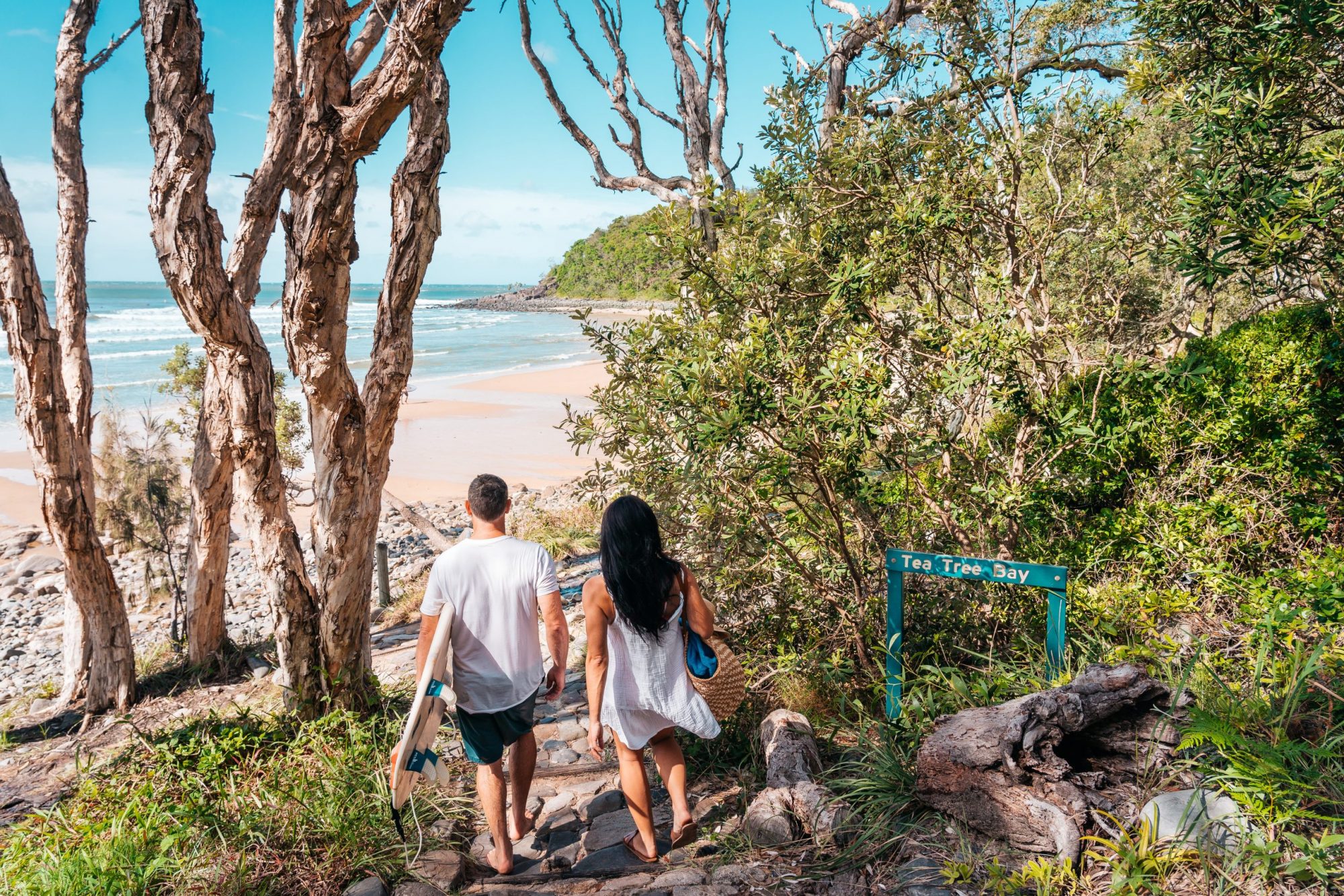 What's the Weather Like in Noosa?
Noosa's average annual temperature is 25 degrees Celsius (77 degrees Fahrenheit).
The maximum air temperature in Noosa rarely drops below 20 degrees Celsius (68 degrees Fahrenheit) even during the winter months.
Water temperatures in the Pacific Ocean, rivers and lakes in the Noosa region range from a mild 19 degrees Celsius (66 degrees Fahrenheit) in winter to 25 degrees Celsius (77 degrees Fahrenheit) in summer.
The region's perfect climate makes Noosa the perfect destination for year-round swimming, al fresco dining, hiking and surfing on Noosa Main Beach – accommodation that puts you near Noosa's best outdoor activities is a must and that's just what we offer here at Caribbean Noosa.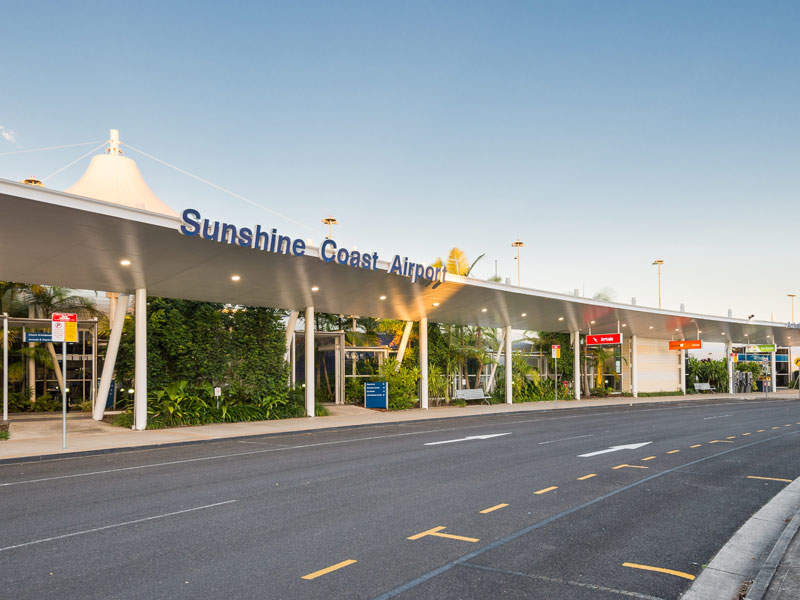 Just a short drive to the newly expanded Sunshine Coast Airport
Flying direct to the Sunshine Coast Airport allows you to spend more time doing the things you love and less time stuck in traffic!
We're conveniently close to local transport options and only a 30-minute drive from Sunshine Coast Airport. Brisbane Airport is also a comfortable 90-minute drive away.